Walk So Silently That the Bottoms of Your Feet Become Ears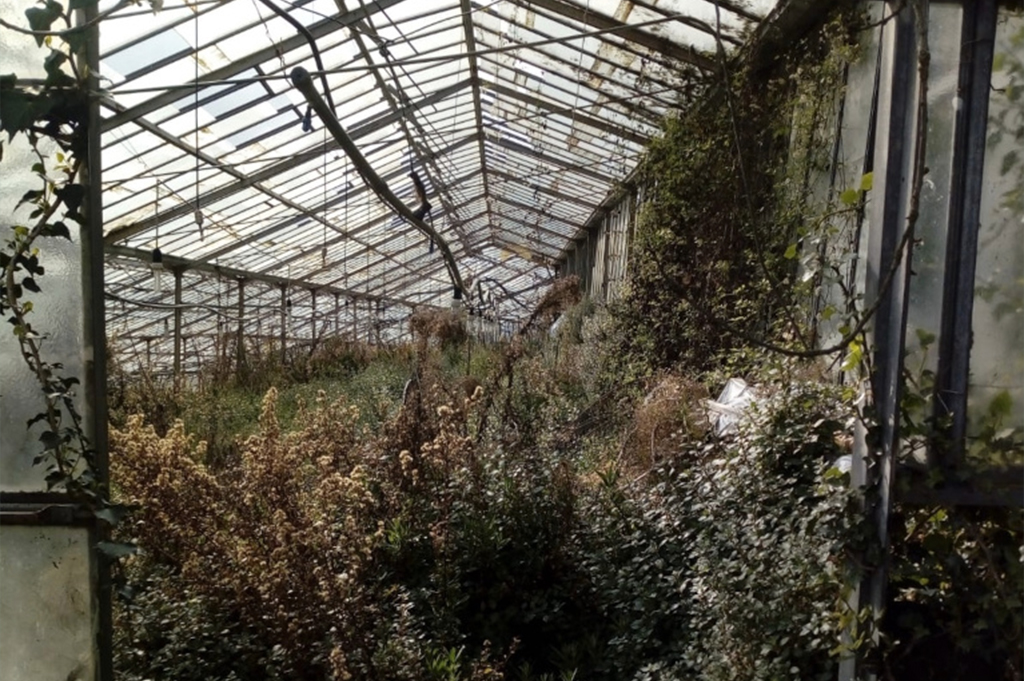 Walk So Silently That the Bottoms of Your Feet Become Ears è una raccolta di materiali sonori di artist* che operano con un approccio site-specific. Archivi di paesaggi del suono che riflettono sul tema del territorio liminale, dello scarto, del residuo: field recordings, interviste, vocal soundscapes, poesie, installazioni sonore, in una stretta relazione tra lo spazio architettonico e i suoi attraversamenti (umani e non umani)
Walk So Silently That the Bottoms of Your Feet Become Ears is a collection of sound materials by artists who work with a sitespecific approach. Archives of sound landscapes that reflect on the theme of liminal territory, waste, residue: field recordings, interviews, vocal soundscapes, poems, sound installations, then in close relationship with the architectural space and its crossings (human and non-human)
w/ Vittoria Assembri & Gaia Ginevra Giorgi
Vittoria Assembri è una ricercatrice in campo architettonico e sonoro. La sua pratica esplora i territori considerati marginali. Concentra la sua ricerca sulla rigenerazione degli spazi urbani e non urbani, come recupero di patrimonio edilizio che persegue socialità sostenibili e diversità sociale. Approfondisce la nozione di Terzo Paesaggio, come condizione obliqua e non convenzionale, dei luoghi abbandonati investiti da forme spontanee di specie altre.

Gaia Ginevra Giorgi è poeta, sound-artist, performer e ricercatrice. Ha pubblicato "Manovre segrete" (Interno Poesia, 2017) ed è in uscita "L'animale nella fossa" (Miraggi Edizioni, 2021). La sua ricerca si orienta verso le possibilità generative della poesia intercodice: sperimenta vocal soundscapes, e studia i rapporti tra testo, voce, nuovi dispositivi elettronici e spazio architettonico, realizzando progetti site-specific.
Vittoria Assembri is an architectural and sound researcher. Her practice explores the territories considered marginal, from an architectural and sound point of view. She focuses her research on the regeneration of urban spaces as the recovery of building heritage that pursues sustainable sociability and social diversity. She deepens on the notion of Third Landscape, as an oblique and unconventional condition, of abandoned spaces invested by spontaneous forms of other species.

Gaia Ginevra Giorgi is a poet, sound artist, performer and researcher. She has published "Manovre segrete" (Interno Poesia, 2017) and "L'animale nella fossa" (Miraggi Edizioni, 2021) is coming out. Her research is oriented towards the generative possibilities of intercode poetry: she experiments with vocal soundscapes, and studies the relationships between text, voice, new electronic devices and architectural space, creating site-specific projects.
Podcast