Gelida è la sponda di questo fiume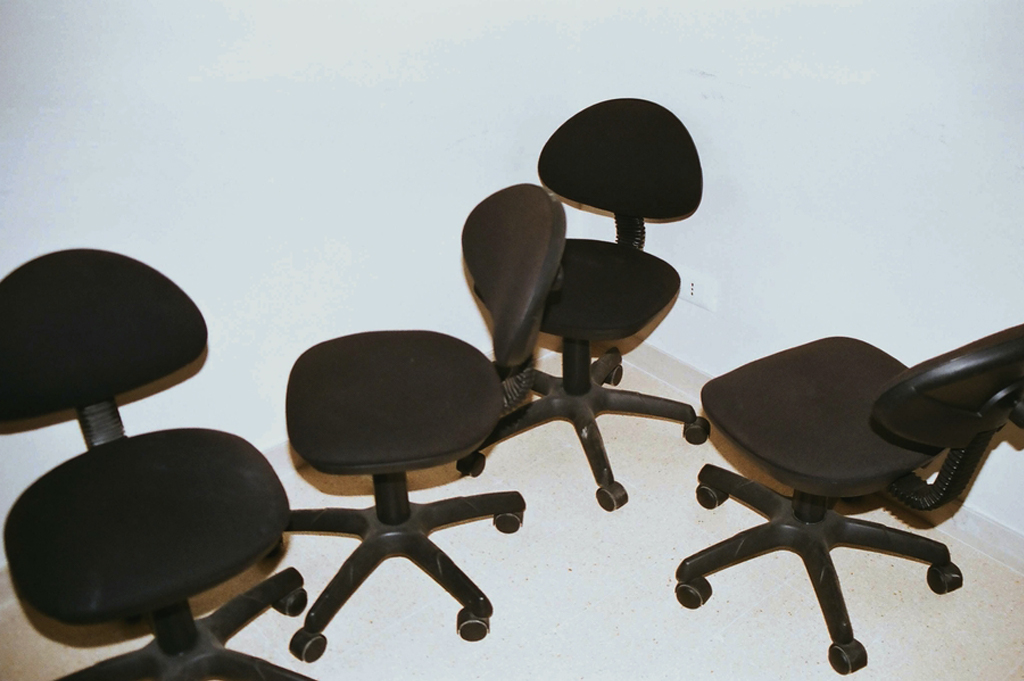 Mentre tutti gli altri / erano tutti presi ad / affinare i propri gusti / io lo perdevo il mio / di senso del gusto // Io alla maggior parte / delle cose non ho mai / prestato occasione. // Mi appicicavo stretto / a tutto quanto / l'insignificante / Quanto fosse senza / corpo ne luogo. // Un mucchietto di suoni / disarticolati / poche briciole di lettere / a formare p-parole che / solo a pensarle si erano sciupate
Sono Renato Grieco, o kNN. Sono un compositore ed entusiasta del suono nato a Napoli, sud Italia. Al momento sono coinvolto in diverse attività che mi vedono lavorare attorno ai temi dell'ascolto, della registrazione, dell'archiviazione, della narrazione, della voce e della parola. Interrogo lo spazio tramite la produzione, la registrazione, l'organizzazione e la diffusione di suoni. Negli anni mi sono cimentato nell'esercizio del movimento ripetitivo, sia questo flebile o deciso. Nella disposizione di una o più sorgenti sonore in un contesto abitabile. Ho immaginato e disegnato oggetti o spazi, fisici e virtuali, per l'ascolto. Ho parlato dentro alcuni oggetti. Ho ascoltato attaverso altri oggetti. Me ne fotto della cosiddetta ecologia acustica. Credo nello spreco assoluto e nel carnascialare. Cerco semplicemente di non allinearmi alle orde imbarazzanti che collocano maldestramente le pratiche del suono tra discipline scientifiche e teoretiche. Considero l'ascolto come un'attività cognitiva di per se, che influenza l'intelletto e il corpo con la sua propria semantica, il suo humor e la sua natura tragica.
Podcast
20/04/2020
Episodio 3: Tragon Oidè
Share
tragon oidè
un edificio di voci

"Egli aveva in mano un libretto aperto e posò il suo piede destro sul mare e il sinistro sulla terra; poi gridò a gran voce, come un leone ruggente; e quand'ebbe gridato, i sette tuoni fecero udire le loro voci"
Il libro recato dal cielo e divorato da Giovanni
Apocalisse - 10 - 2;3

"il coro fa da muro tra la realtà e la finzione"
Fredrich Schiller

ringrazio per i preziosi suggerimenti Tom White, Massimo Carozzi, Elio Martusciello, Dario Trapani
Tracklist:
0:00:00 - Miserere mai, Deus [Gregorio Allegri] -The New College Oxford Choir (Erato, 1996)
0:03:33 - Children's game songs - Ghildren of Norton Park School - Alan Lomax - Scotland (world library of folk & primitive music)
0:05:09 - Oh Love That Will Not Let Me Go - The Scottish Man's Choir - 'Tis Marvelous and Wonderful (Steve Vaus Production, 2010)
0:08:27 - Akazéhé Par Une Jeune Fille - unknown artist - Musique Du Burundi (Ocora, 1968)
0:10:03 - David Pryor and Group - Roll 'Im Down - Negro Work Songs and Calls (The Library Of Congress, 1977)
0:12:35 - Furious Pig - Jonnys So Long - I Don't Like Your Face (Rough Trade, 1981)
0:14:52 - On beds Of Sickness - P. Chesnokov - Blagovest Riga Orthodox Chamber Choir - Pearls Of The Russian Orthodox (1997)
0:16:40 - Iso-Poliphonic Choir - Grupi Argjiro - Kenga e Shenikos
0:18:26 - Tenores de Oniferi - Ottava Del Tre - Polyphonic Singing from Sardinia (Music Of The World, 1999)
0:21:49 - Paul Simon - Homeress - Graceland (Warner, 1986)
0:25:34 - The Four Rascals - Just In Case You Change Your Mind (Chord, 1964)
0:27:45 - The Hilliard Ensemble - Merce Grido Piangendo [Carlo Gesualdo da Venosa] quinto libro dei madrigali (ECM, 2012)
0:31:27 - Aka Pygmy Music - dikoboda sombe (UNESCO Collection of Traditional Music of the World, 1973)
0:35:16 - the Chordettes - Angry - Drifting And Dream (Harmony, 1959)
0:36:55 - The Consort of Musicke - Baci Soavi e Cari -[Claudio Monteverdi] primo libro de Madrigali (Virgin, 2011)
0:39:30 - Canti georgiani - yako da tsarya [Garvriil Lomakin] Cheroubikon No. 9
0:40:50 - All Blacks - HAKA
0:43:00 - unknown - Black Woman - Murderers'Home and Blues in the Mississippi Night (Orchard Music / The Alan Lomax Collection)
0:45:54 - Idumea - Ireland Folk Music Second Ireland Sacred Harp Convention, 2012()
0:48:23 - Duda e Bolna Legnala (Duda Lays Sick) - Le Mystere des Voix Bulgares (Riva Sound, 2000)
0:51:00 - Phil Minton feral choir - live at Saint-Merry - Sonic Protest (2015)
0:55:15 - Four Horseman - Allegro 108 (Holidays, 2018)
0:58:54 - Beach Boys- California Girl a cappella (Capitol Records, 1978)
1:01:24 - Scrubs - The Blanks medley
1:04:40 - Weltliche Gesänge op. 42 - Abendständchen - [Johannes Brahms]
1:06:24 - Holly Herndon - Dilato - Movement [RVNG, 2012]
1:12:46 - Alessandro Bosetti - I [excerpt] - Plane / Talea [Holidays, 2016]
1:16:10 - Graindelavoix / Björn Schmelzer - Credo (missa de sancta maria magdalena) - Nicolas Champion - The Cult of Mary Magdalene in the early 16th Century (Glossa, 2009)
1:23:58 - Arvo Part - Magnificat - Te Deum (ECM, 1993)
23/03/2020
Episodio 2: Radierà
radierà
un grande drago rosso in radiopropagazione
"La radio sta diventando il sole spirituale del paese, un grande mago e stregone. In questo flusso di uccelli/lampo lo spirito prevarrà sulla forza, il buon consiglio sulle minacce." Velimir Khlebnikov, La Radio del Futuro, 1921.
"La radia sarà vita caratteristica di ogni rumore e infinita varietá di concreto-astratto e fatto-sognato mediante un popolo di rumori." Filippo Tommaso Marinetti, Pino Masnata, Manifesto Futurista dell'Ottobre 1933. Pubblicato nella "Gazzetta del Popolo"
"La radio è veicolo di avventura." Gregory Whitehead intervistato al LUFF, Losanna, Ottobre 2016
Tracklist
0:00:00 - Gregody Whitehead - Totenklage/Lacrymosa ; Male Digger Bees (The Respirator and Other Outcasts. Minerva Editions, 1989)
0:09:21 - Michel Chion - La Tentation De Saint-Antoine, Melodrama, Scene 8, Part 2: Le Ravissement De Saint-Antoine. (Libretto: Gustave Flaubert; Voice : Pierre Schaeffer. L'Opéra Concret: Musiques Concrètes 1971-1997, MCE, INA-GRM, 1998)
0:18:27 - Alessandro Bosetti - Stand Up Comedy (Stand Up Comedy - Weird Ear, 2012)
0:37:12 - Francesco Cavaliere - excerpt: Asath! La Metamorfosi del Palmo di una Mano (Gancio Cielo, Hundebiss, 2017)
0:43:20 - Ben Ellul-Knight & Tom White - part 1 ( I've Had It Up To Hear With Fish & Chips - Calling Cards Publishing, 2019)
0:49:47 - Chrisopher Williams & David Moss - Ansage (broadcasted via Phonurgia Nova, 2019)
1:04:42 - Luke Martin - Introduction - Tim Tsang (Transcription Poems, Reading Group, 2017)
1:10:24 - Ezio Piermattei - Gran Trotto #1 (Gran Trotto - Chocolate Monk, 2018)
1:18:17 - SEC_ - Mefite side A (Mefite - Toxo Records, 2016)
1:31:27 - Lionel Marchetti & Olivier Capparos - Porte du Midi (from Voyage à Babel - broadcasted via Atelier De Création Radiophonique, France Culture, 1999)
1:46:01 - Christof Migone - Analphabete ; Jacqueline (Hole In The Head - avatar/ OHM éditions, 1996)
1:48:35 - Gregory Whitehead -Segue Reading Series at the Bowery Poetry Club (New York, October the 19th, 2002. Distributed by PennSound)
1:49:16 - Christian Calon / Chantal Dumas - Wawa Junction (Radio Roadmovies - 362 music, 2003)
1:50:45 - Michal Libera / Pete Simonelli / Hilary Jeffery / Andrea Belfi / Ralf Meinz - Auditory Tectonics (Chapter III of Studium -audiobook of an unwritten treatise on hearing from "Kalkwerk" by Thomas Bernhard. Unreleased, live recording at Nowy Teatr, Warszawa, 2017)
24/02/2020
Episodio 1: Corpo senz'organi
corpo senz'organi
dal materialismo della carne ad un materialismo delle canne
"Perché questa lugubre schiera di corpi cuciti, vetrificati, catatonizzati, aspirati, dal momento che il Corpo senz'Organi è anche pieno di gioia, di estasi, di danza?" — Gilles Deleuze e Félix Guattari, Millepiani II, trad. G. Passerone, Castelvecchi, Roma 1996
"Il Corpo senz'Organi non si oppone agli organi, ma, con i suoi 'organi veri' che devono essere composti e disposti, si oppone all'organismo, all'organizzazione organica degli organi. Il giudizio di Dio, il sistema del giudizio di Dio, il sistema teologico, è proprio l'operazione di Colui che fa un organismo, un'organizzazione di organi" — Antonin Artaud, Per farla finita con il giudizio di Dio, Stampa Alternativa, Roma 2000.
ringrazio per i preziosi contributi Francesco Toninelli, Luca Garino, James Rushford, Giulio Tosti, Angelo Trancone.
Tracklist
0:00:00 - Blake Hargreaves - Prelude
dall'album "Improvisations On The Pipe Organs Of Europe", Ultra Eczema, 2019.
Organo della chiesa di San Filippo Neri, Genova, Italia
0:02:46 - Gustav Leonhardt - Eterne Rerum (comp. William Blithem, dal Mulliner Book No.51)
dall'album "Authentic Renaissance and Baroque Organs", Phillips, 1973.
Organo del Castel Coira, Val Venosa, Italia
0:04:06 - Pancrace - CSO
dall'album "The Fluid Hammer" Penultimate Press 2019.
Organo a canne auto-costruito
0:08:38 Gustav Leonhardt - Toccata con Durezza e Ligature (comp. Johann Kaspar Kerll)
dall'album "Authentic Renaissance and Baroque Organs", Philips, 1973.
Organo della chiesa di Saint-Jacob a Compatch, Cantone Gregioni, Svizzera
0:14:05 - Sandra Boss - A1 _excerpt_
dall'album "Luft" Falt, 2018.
Organo a canne in PVC auto-costruito
0:19:00 - Wijnand Van De Pol - Consonanze Stravaganti (comp. Giovanni Maria Trabaci)
dall'album "Antichi Organi Italiani : Organo Positivo Napoletano del '700", Editoriale Sciascia, 1971
0:21:47 - Ellen Arkbro - for organ and brass _estratto_d
all'album "For Organ and Brass", subtext, 2017.
Organo della chiesa di St. Stephan, Tangermünde, Germania
0:30:49 - Knut Johannessen -Toccata Settima (comp. Michelangelo Rossi)
dall'album "The Art Of The Baroque Trumpet, Vol.2", Naxos, 1997.
Organo della chiesa di Haga, Gothenburg, Svezia
0:35:48 - Olivier Latry - L'Ascension I Majesté Du Christ Demandant Sa Gloire À Son Père (comp. Olivier Messiaen)
dall'album "Complete Organ Works", Deutsche Grammophon, 2002.
Organo della cattedrale di Notre Dame, Parigi, Francia
0:42:23 - Zsigmond Szathmáry - Volumina _estratto_ (comp. György Ligeti)
dall'album "Keyboard Works", Sony Classical, 1997.
Organo della chiesa di St. Martin, Olten, Svizzera
0:47:40 - Jean-Luc Guionnet & Thomas Tilly - SAA1 _estratto_
dall'album "Stones Air Axioms", heliX / Fragment Factory, 2011.
Organo della cattedrale di St Pierre, Poitiers, Francia
0:52:19 - Lorenzo Ghielmi - Uppon La Mi Re (comp.anonymous)
dall'album "Tintinnabulum", Winter & Winter, 2001.
Organo monumentale della Hofkirche, Innsbruck, Austria
0:54:50 - Michelle Leclerc - Pièce Modale No.1 (comp.Jean Langlais)
dall'album "In Memoriam Jean Langlais", Organ, 2007.
Organo della cattedrale di Saint-Pierre, Beauvais, Francia
0:58:40 - Kit Downes - Rings of Saturn
dall'album "Obsidian", ECM, 2018.
Organo della Union Chapel, Londra, Regno Unito
1:04:46 - James Rushford - A1 _estratto_
dall'album "Organ Works", Holidays, upcoming.
Organo portativo
1:12:00 - Bruno Duplant - Quelques Instants d'Incertitude _estratto_
dall'album omonimo, Diafani, 2019.
Organo de la salle de jeu, Waziers, Francia
1:16:29 - Anne Horsch - Choralvorspiele Op. posth.122 - No.8 Es ist ein Ros' entsprungen (comp. Johannes Brahms)
dall'album "Orgelwerke", CPO, 2008.
Organo della chiesa di St.Rupert, Monaco, Germania.
1:19:20 - Martin Haselbock - Ich will, solang ich liebe - Zehn kleine Choralvorspiele op. 211 (comp. Ernst Krenek)
dall'album "The Organ Works - Das Orgelwerk", VMS/Zappel Music, 2003.
1:20:13 - Giulio Tosti - Nebula
self-released, 2018.
Organo della chiesa di San Matteo, Roma, Italia.
1:28:14 - Charles Matthews - Five Interludes, V. Conclusion (comp, Andreè Jolivet)
dall'album "Great Europea Organs - No.65", Priory, 2002.
Organo dell'Eglise De La Madeleine, Parigi, Francia.