Greed For Life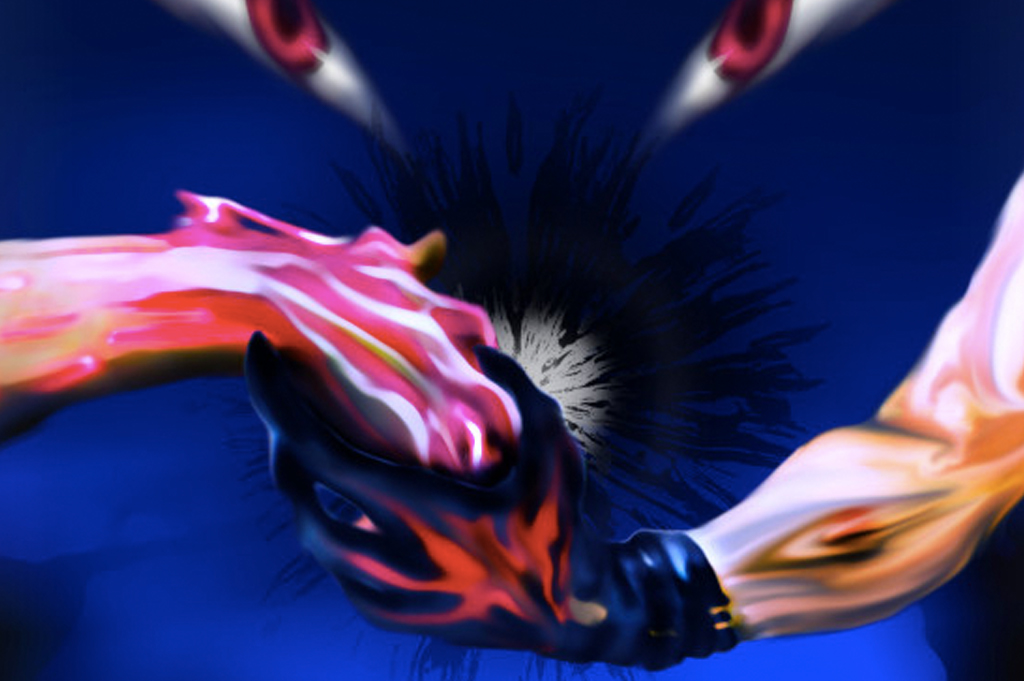 Terminata la guarigione, lo spirito avanza e conquista il proprio spazio negato.

Una pulsione alla vita ora muove le fila del sistema corpo-mente e non desidera che il riempimento di questa con ogni esperienza possibile, ogni cosa che riscalda il cuore e crea connessioni fra tutto ciò che si muove e fa fiorire desideri a propria volta.

Un'immensa rete di visioni ed esperienze si apre così come ponte verso il riempimento emozionale dell'esistenza.
333coconutz è un doppleganger, emanazione virtuale dell'artista Dalia Alva Pisoni
Il suo lavoro si genera dal desiderio compulsivo di poter esperire e creare altri mondi/narrazioni/portali che vadano a riformulare la realtà sensoriale umana -
deantropocentrizzare la natura fornendole una nuova pelle polimorfica - narrare il tragico vivere dell'antropocene.

"Ogni visione, immagine o oggetto può aprire portali per altre dimensioni, talvolta queste collidono con lo spazio in cui viviamo,
generando nuove entità e nuovi miti rigogliosi capaci di aprire infinite nuove vie percorribili.
Questi splenderanno di salvezza quando il buio che cola dall'ego della nostra specie avrà inghiottito tutto"
333coconutz is a doppelganger, virtual and spiritual emanation of the artist Dalia Alva Pisoni
Their work is generated by the compulsive desire to be able to experience and create other worlds / narratives / portals that reformulate the human sensory reality-
deantropocentrize nature by giving it a new polymorphic skin - narrating the tragic life of the anthropocene.

"Every vision, image or object can open portals to other dimensions, sometimes these clash with the space in which we live,
generating new entities and new luxuriant myths capable of opening infinite new paths.
These will shine with salvation when the darkness that gushes from the ego of our species has swallowed everything. "
Podcast